It's not often you get a two-time All-SEC point guard and Bob Cousy Award finalist back for a senior season, especially at Kentucky. That's the case with Sahvir Wheeler, who is returning for his second year in Lexington and fourth college season overall after finishing third in the nation and first in the SEC in assists at 6.9 per game to go with 10.1 points, 2.6 rebounds and 1.1 steals in 2021-22.
That's the good — and there was a whole lot of it. That doesn't mean, though, it was a perfect debut campaign for Wheeler at Kentucky. The 5-foot-9 point guard still averaged 3.0 turnovers per contest while shooting just 44.1% from the field and 30.8% from three. He had ten games of four or more turnovers and started the year 4/23 from three (17.4%) before finishing on a high note (12/29, 41.4% 3PT his last 16 games).
At his best, Wheeler was an electric playmaker, arguably the best in college basketball. He was a crafty scorer around the rim who could create for his teammates, push the tempo and be a disruptor on the defensive end of the floor.
At his worst, he was erratic as a ball-handler and passer with inefficient shooting and poor shot selection. The highs were undoubtedly high, just as the lows were inarguably low.
Growing confidence in year two
Wheeler knows it, too. And he's using both as a blueprint for his game going into the 2022-23 season, looking to maximize the good while minimizing the bad.
He's confident that will be the case in year two as a Wildcat.
"Um, (my confidence) just comes from a lot of hard work and knowing what didn't work last year and what did work," Wheeler told KSR in an exclusive interview down in the Bahamas. "What can I improve on? What can I sharpen? And what can I continue to work on and continue to do that was successful last year?"
So what did work for Wheeler in his debut season in Lexington? What allowed him to become a Bob Cousy Award finalist for the nation's best point guard?
"Play fast. Playing fast worked," he said. "Being able to give it up sometimes and kind of run out, that worked. Just trusting myself, being confident, building relationships with teammates — because they want to see you succeed. All that worked."
As for what didn't, that was clear for the Houston, TX native, too. When he tried to do too much and force the issue, he struggled. Injuries also played separately.
"What didn't work, I think sometimes I got a little out of control," Wheeler told KSR. "I think defensively I took a step back. I think most of it was just because of the injury. Now that I feel healthy, I feel stronger, faster, more explosive, I feel like I'm back to where I was at the beginning of the year."
A sensational week in paradise
That growth was clear during Kentucky's four-game exhibition tour in the Bahamas, as Wheeler quietly put together a phenomenal week, averaging 14.5 points per game on 61.1% shooting and 93.3% from the line. He also had a 24-6 assist-to-turnover ratio, good for 6.1 assists and 1.5 turnovers per game, along with securing 1.75 steals per contest.
His 3-point shot didn't fall (0-9 overall), but Wheeler missed just five shots inside the arc across four games, good for 81.5% from two. After knocking off the rust in game one (six points, 2-6 FG, four assists, two turnovers), the senior point guard was nothing short of sensational in games two through four.
The best version of Wheeler was put on full display.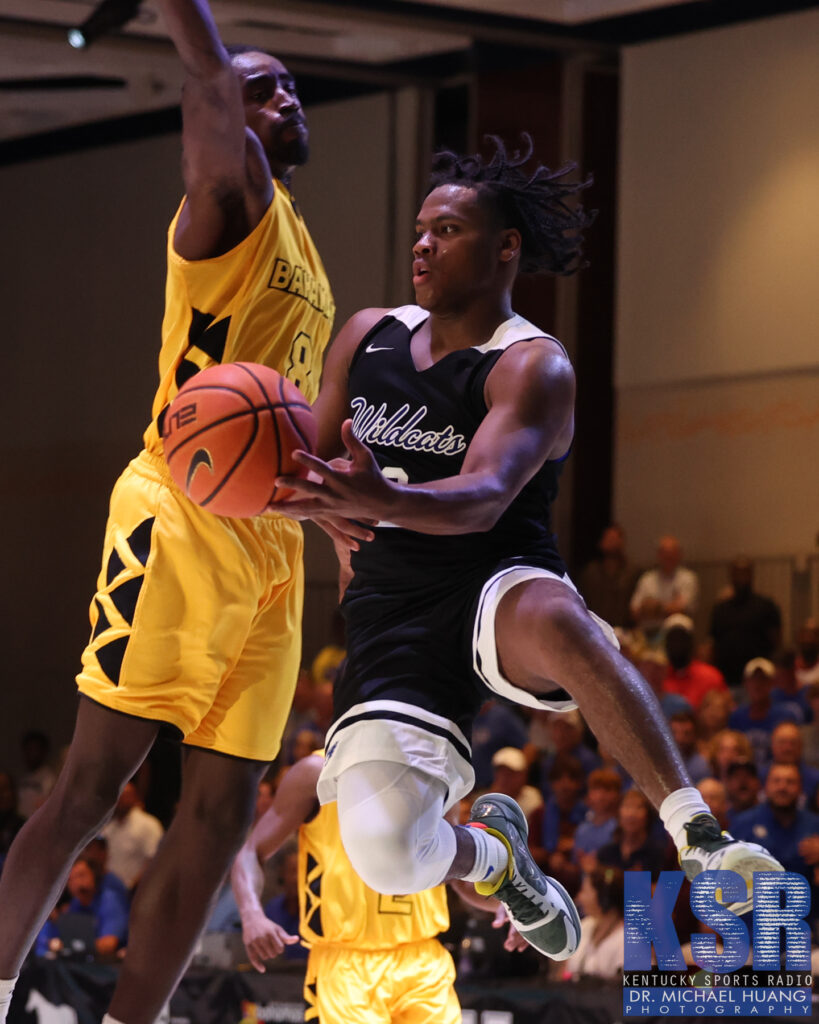 "These few games, I feel like I played pretty good floor games as far as being under control, playing with pace, using my speed and burst," he told KSR. "I know I've got a crazy burst where I can go from zero to 100 while everyone else is still at 50 and a thousand miles behind me. To be able to use that and kind of manipulate the defense, be on cruise control and find guys who were hot."
That last part is crucial — "find guys who were hot." As a team, Kentucky shot 38.1% from three on 26.3 attempts per game, including five scholarship players shooting at least 40% from deep. Teammates got open and the playmaker rewarded them with crisp passes for clean looks. In return, the shooters rewarded Wheeler (and the team overall) with made shots. Everyone wins — by an average margin of 50 points, at that.
Acing the test
There's a clear sense of comfort and familiarity for Wheeler, a 'been there, done that' mindset going into his senior campaign. The veteran point guard knows the coaches' expectations, he knows what it takes to win and how to train to get there. He saw this team at its best last season, and he also saw it at its worst — he was on the floor for both.
He's got the answers to the test, now he just has to put pen to paper when the season rolls around.
"Just having a year under your belt playing for Coach Cal, playing under Coach O (Antigua), Coach Chin (Coleman) and Bru (Flint)," Wheeler told KSR. "Just knowing the system, knowing what it takes to win and knowing what will cause us to lose after playing in those games last year. I'm coming back with a vengeance."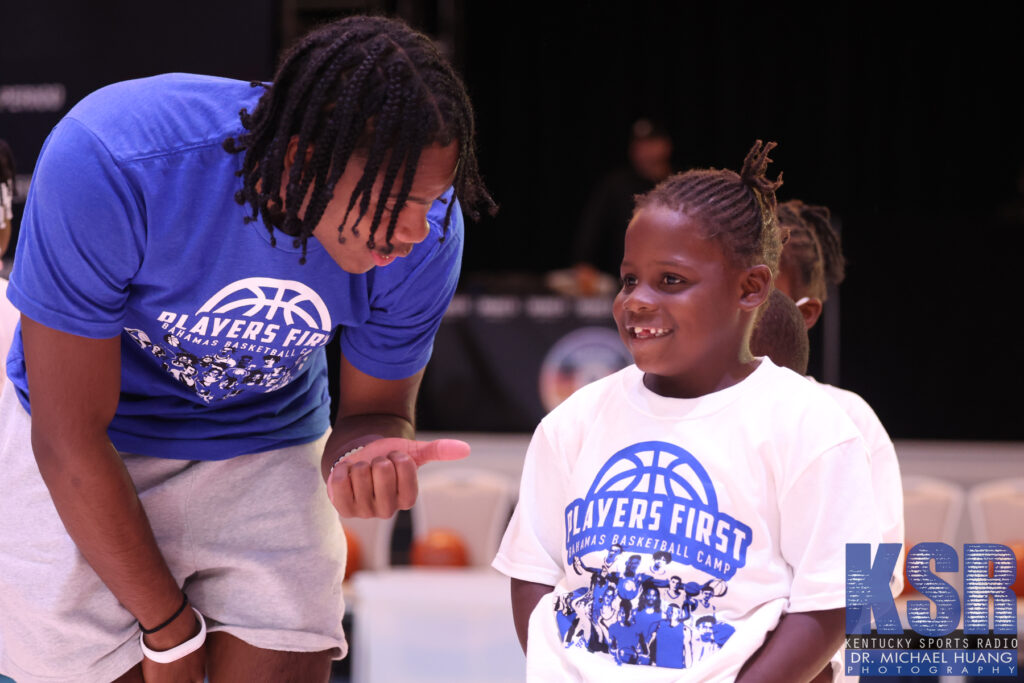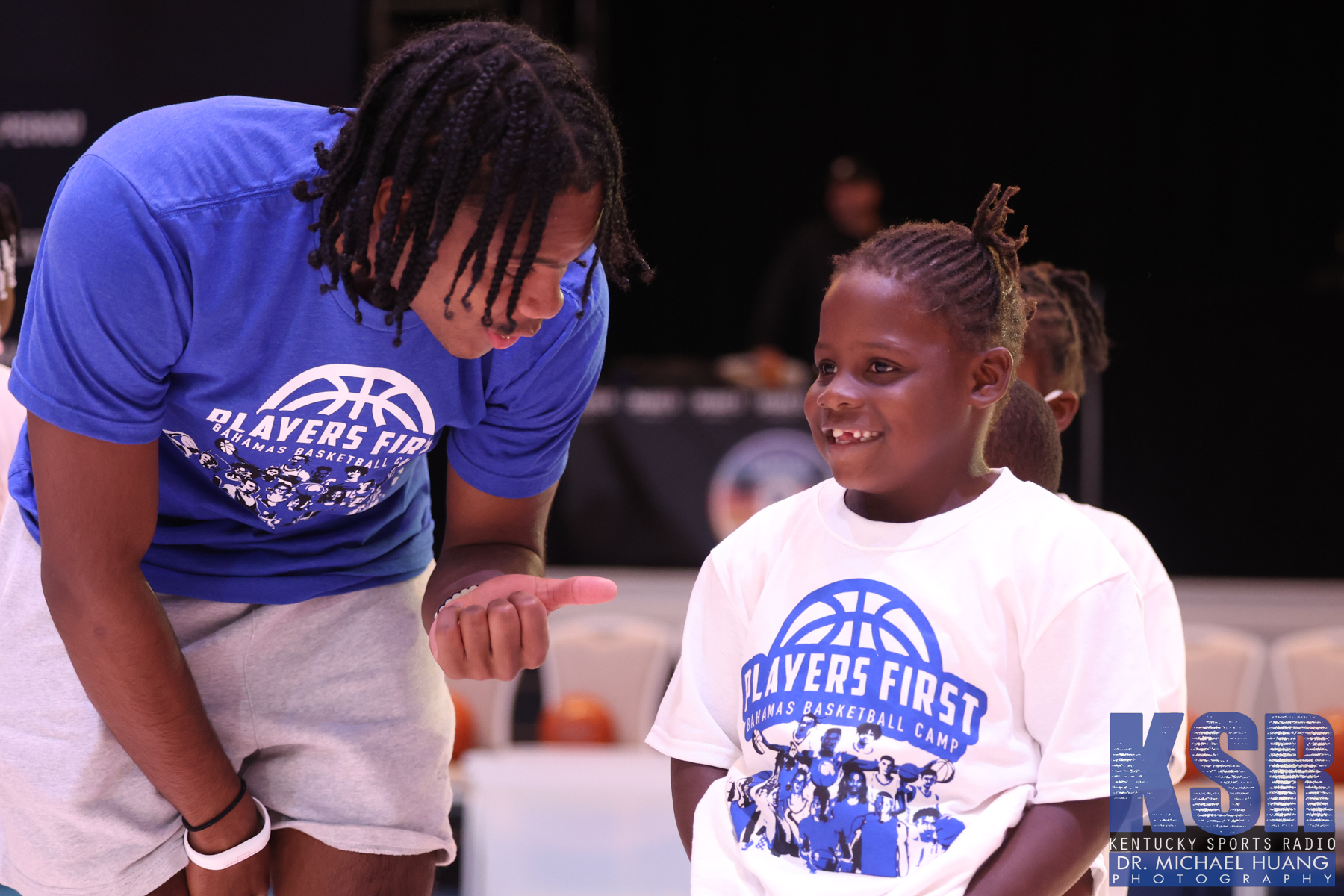 Oscar Tshiebwe's return to Kentucky was the biggest talking point of the offseason, and deservedly so. He was the first unanimous National Player of the Year to return to school since North Carolina's Tyler Hansbrough in 2008. And then in the Bahamas, it was about the star performances of Jacob Toppin and Antonio Reeves, the immediate impact of freshmen Cason Wallace, Chris Livingston and Adou Thiero, jaw-dropping dunks of Daimion Collins and the return of CJ Fredrick.
Those around Wheeler want to make sure his play didn't slip through the cracks.
Don't forget about the standout point guard
"He's very underrated. He is really a great passer and he is all about winning," assistant coach KT Turner said. "One thing he does as a point guard is he knows who is on and where to get them shots. He'll find you and he gets his teammates a lot of open shots.
"He keeps up with the game, notices what happens. He knows who's hot but he also knows who has not had a shot in a while."
The senior playmaker is also a much-needed veteran presence in the locker room, doing his part to ensure his younger teammates aren't left behind.
"It's great having Sahvir right there," Cason Wallace told KSR. "If I have a problem with anything, he's always right there to help me. I can ask him how to read the defense or how he'll play on defense. He gives me a good answer every time."
Earning respect in the locker room
He's a player his teammates can't help but respect. The non-stop intensity and toughness he brings on both ends of the floor not only inspires those around him to do the same, but also wears down Kentucky's opponents in the process.
"Just how he brings it every day," junior forward Lance Ware told KSR. "Even in practice, how he picks up the ball. When you have a point guard who can pick up the ball off the tip — lockdown defender, turn him three, four times before he gets across halfcourt. We see him doing that, the least we can do is play some defense.
"He has to pick up 94 feet and run the offense. It takes a lot out of him and we respect him for his job. We all have the utmost respect for Sahvir. We have to do our part because he can't do it by himself."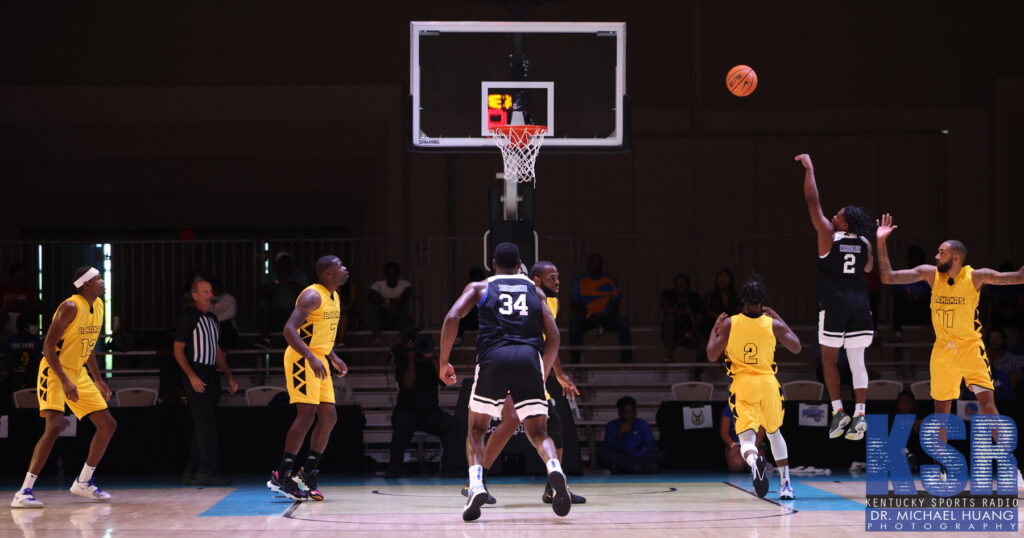 To put it simply, Wheeler is a tone-setter for the Wildcats.
"Sahvir will pick you up 94 feet," Ware added. "By the time you get back across halfcourt, you're like, 'Woah, I'm already tired." That helps a lot. He sets the tone for us. If he goes out and gets a few steals — like he did against North Carolina, remember? He came out and got like three straight steals. It just demoralizes you."
A team effort on both ends
His teammates value the intensity he brings on defense and the demoralizing impact he can make. Wheeler hopes that individual production can lead to unmatched success as a team, specifically on that end of the floor.
It takes everyone to be great.
"We'll see (what our defensive potential is). I just know we have the chance to be a really good defensive team," Wheeler told KSR. "Just by our length, athleticism and our versatility one through five. I know I'm not the tallest dude, but I can guard one through almost four, maybe some fives, depending on who it is and what team they are. But everyone else can guard one through five, they can switch and we got speed and twitch. So if you beat us, we can rotate vertically, we can challenge anyone. If they make that pass, we can close out.
"The sky is the limit and beyond. It's up to us to continue to harp on the details of what it takes to be a great defensive team."
Returning for another season in Lexington, Wheeler is coming back with something to prove.